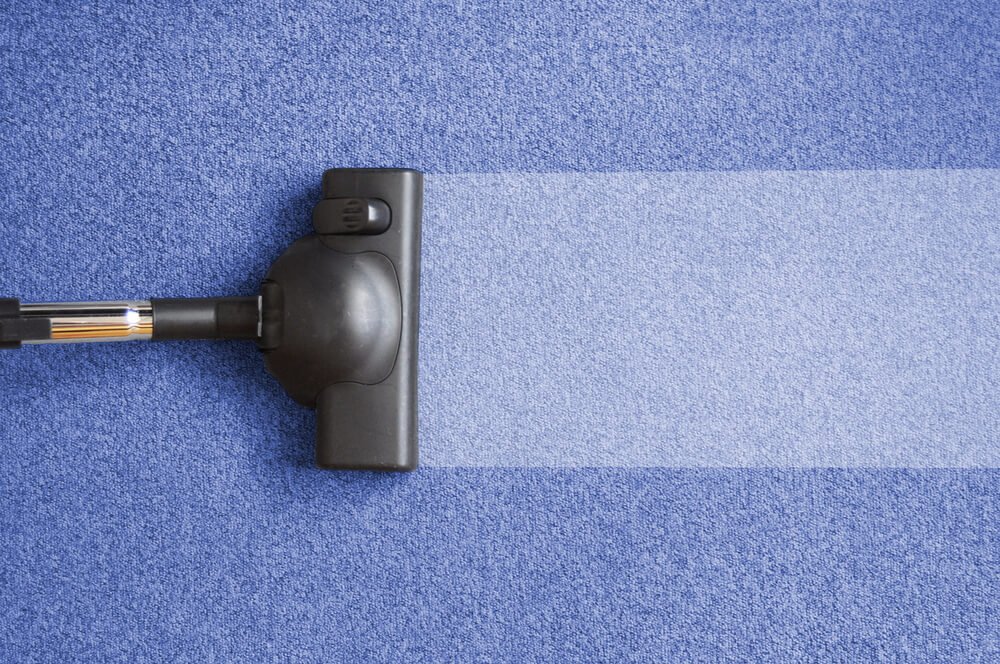 Difference Between Dry Cleaning and Steam Cleaning Carpet
If you're going to be cleaning your carpet, it's a good idea to understand your options. There are different ways to clean your carpet. Each method has its own purpose. The best option varies from situation to situation, according to Big Fish Cleaning, who provides Fargo carpet cleaning services. Two of the more popular methods are dry cleaning and steam cleaning. This guide will help you to make a decision about cleaning your carpet. 
What is Dry Cleaning? 
Dry cleaning uses dry chemicals on your carpet. A small amount of water is used. This combination breaks up stains to remove them. Then, the leftover particles are vacuumed. In some cases, a stain protector may be applied. This can help to prevent future stains. 
What is Dry Cleaning Used For? 
According to HGTV, dry cleaning is great for high-traffic areas. It can also be used for spot treatment in specific areas. 
Pros and Cons of Dry Cleaning 
 Pros: 
Less expensive to rent than steam cleaners

Dries more quickly than steam cleaning 
Cons: 
Uses chemicals that may trigger allergies 

Residue build-up can add more wear to carpet 

May not provide a deep enough clean 
What is Steam Cleaning?
Steam cleaning is also known as hot water extraction. It's a popular type of carpet cleaning. This process works for most carpet. 
The process involves four steps, including: 
Vacuuming 

Chemical spray, which must set to bond with the soil

High-pressure water injected into the carpet 

Vacuuming the water out 
What is Steam Cleaning Used For?
Often, steam cleaning is used to prolong the carpet's life. Steam cleaning refreshes the carpet, making it look nicer. It removes trapped pollutants. It can also help with dust mites and mold. This is useful in homes with people with allergies. 
Pros and Cons of Steam Cleaning 
Pros: 
Doesn't leave a residue on the carpet 

Effective at removing mold, pet scents, and more 

Can work better than other methods 
Cons: 
Multiple steam cleans may be needed 

Can take up to 24 hours to dry 

More expensive to rent than dry cleaners 
How to Choose the Right Type of Carpet Cleaning 
Steam cleaning and dry cleaning are a good place to start. If you're going to be cleaning your carpets, you need to choose the right cleaning method. It's a good idea to do research based on your needs. Specific needs need specific types of cleaning. 
When you're comparing the two, you should think about what you need. According to Angie's List, steam cleaned carpet takes longer to dry. If you are cleaning your carpet before company arrives, you may be on a tighter schedule. In this case, dry cleaning is a better option. 
One option is to use professional steam cleaning instead of steam cleaning yourself. The steam cleaners that professionals use are more powerful than the ones you can rent. 
Is It Worth It to Hire a Professional Carpet Cleaner?
In most cases, it's worth it to hire a professional to clean your carpet. A professional will be able to use the best method for your needs. Carpet cleaning is a great way to keep your carpet in great shape. 
Carpet cleaning can extend the life of your carpet. Over time, you will save money because you will not need to replace your carpet often. If you don't hire a professional, you may be left with a ruined carpet. It's always best to make that investment in a professional's services. 
If you do not hire a professional, you can rent the equipment for a day or longer. Be sure you know how to operate the equipment. 
How Much Does Carpet Cleaning Cost? 
There are many factors that go into the cost of carpet cleaning. You can get an exact quote from a professional. They may charge per square foot or per room. Carpet cleaning typically costs an average of $50 per room. 
Otherwise, you can pay to rent a carpet cleaner. Stores like Lowe's, Walmart, and Home Depot offer this option. It might cost around $30 per day. You will also need to pay for a cleaning solution. The price can vary by which carpet cleaner and solution you use. 
Other Types of Carpet Cleaning 
Steam cleaning and dry cleaning work for many uses. In some cases, you might consider using a different type of carpet cleaning. Some of the other types of carpet cleaning include: 
Encapsulation

Bonnet Cleaning 

Carpet Shampooing 
Conclusion 
There isn't a one-size-fits-all answer for carpet cleaning. Some carpets will need dry cleaning while others will need steam cleaning. You should make your decision based on your needs. The reason you're cleaning your carpet should also influence your decision. If you are dealing with a bigger mess or a complicated issue, hiring a professional can be a good choice.