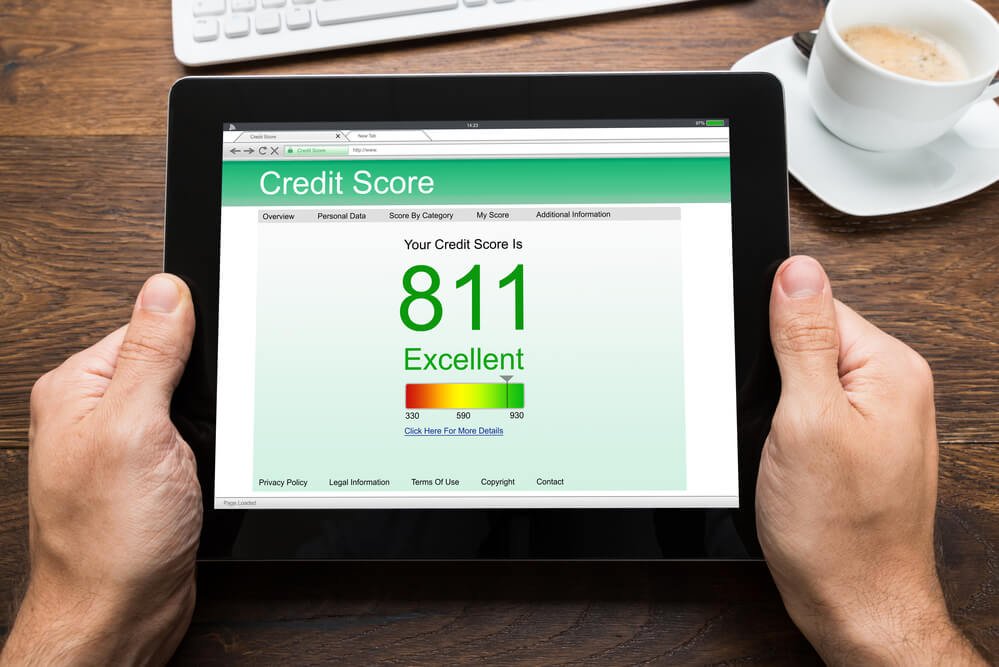 What is Considered a Good Credit Score for Mortgage Loan?
Our great-grandparents bought houses for the same exact reason we do: a more secure and higher quality of life. But, as a first-time buyer, hunting for your home can be an incredibly daunting and overwhelming process. I'm sure you've probably already discovered, it feels like you need to jump through a thousand hoops just to join those ranks. Thankfully, you can do something about it!
It's simple math really:
You +  a good credit score + a decent salary that can cover your expenses = A GOOD mortgage deal
However, what counts as a good credit score and how much do you really need to save for a downpayment? The credit score qualifications and down payment you need for your future home depends on:
The type of loans you qualify for. Veteran, USDA or FHA for example.
Your budget for monthly rent and expenses.
Where you live (Is it a city or rural area?).
Your occupation.
How long you plan on living there.
And the list goes on…
Now, this may seem like a lot, but you're not alone. The lender you decide to work with will be able to help you every step of the way.
The Basics: A Good Credit Score
Alright, let's start with the basics. According to Harv Wyman of Orange County Mortgage Brokers, who helps people get a mortgage in Orange County, California, a good credit score that puts you in the optimal category for a good mortgage is 720 and up. Especially if you are able to invest a down payment of at least 3%.
But don't despair. You can still get a good deal with a lower credit score. Your FICO score will be pulled from three credit bureaus, Experian, TransUnion and Equifax and most lenders will look at scores from lowest to highest then use the middle score for your loan qualification.
Let's break it down by loan type and the average credit ranges accepted for each.
Types of Mortgage Loans
All loans fall under either a government-backed loan or a conventional loan. Government loans, such as the one offered by the Veteran Administration, have a wide range of acceptable credit scores and sometimes allow you to forgo a downpayment altogether. Meanwhile, conventional loans accept scores starting at 620 and give you a wider variety of lenders to choose from.
Government Loans
Veterans Home Loan
Credit Accepted: 620 and up, Though most require a minimum of 640.
Down payment: Not required, but can score you lower monthly payments resulting in thousands of dollars in savings.
According to the Department of Veterans Affairs, you have to meet one or more of the military service conditions below to qualify:
-You have served 90 consecutive days of active service during wartime, OR
-You have served 181 days of active service during peacetime, OR
-You have more than 6 years of service in the National Guard or Reserves, OR
-You are the spouse of a service member who has died in the line of duty or as a result of a service-related disability.
The administration itself does not have any credit requirements, however, individual VA approved lenders set the standards and tend to have stricter requirements than the VA does. Also,  keep in mind that a dishonorable discharge will automatically disqualify you.
FHA Loan
Credit Accepted: 500 and up. On average lenders accept a minimum of 620 but the 2017 change in credit evaluation guidelines allow them to be a bit more lenient.
Down payment: Credit scores dictate the required minimum.
At or above 580:  3.5% minimum
500-579: 10% minimum
Below 500:  Not eligible for FHA financing
As you can see, this one allows for much lower credit scores, but a score of 650 would be considered solid. According to the Washington Post analysts of the Federal Housing Administration have predicted that there will be an increase in approved loans for those with lower credit scores due to recent changes in credit evaluation rules. However, scores in the 700's still remain optimal.
Good Neighbor Next Door (GNND)
Credit Accepted: Same as the FHA loan. However, if a credit score is between 500 and 579, the borrower is limited to a maximum loan to value of 90 percent. Scores above 580 are eligible for maximum financing.
Down payment: $100 minimum. This may include closing costs and other prepaid expenses caused by an FHA-insured mortgage.
Get 50 percent off the purchase price of your dream home with this one! The US Department of Housing and Urban Development states that this program was created to improve and renew communities in designated areas by encouraging public servants to buy homes there. In order to qualify, you must be employed as a full-time law enforcement officer, firefighter, teacher, or EMT and be purchasing a HUD-owned home for use as your sole residence.
Conventional Loans
Credit Accepted: 620 and up.
Down payment: 3% minimum
Like everything else in life, there are pros and cons to conventional loans. The great thing about them is that you only need to invest 3 percent and you aren't required to purchase Mortgage insurance, which really can add up depending on your area. These loans are easier to get and shop around for, however, they, unfortunately, carry higher interest rates more often than not.
As you can see, higher credit scores give you more options for mortgage loans. However, there are options for pretty much everyone once you hit the 500's as long as you have the required minimum down payment and income. While government loans allow you to have lower credit scores, your options don't really open up until you hit the 620 range and the best deals are available when your score is 720 and up.
Happy hunting!