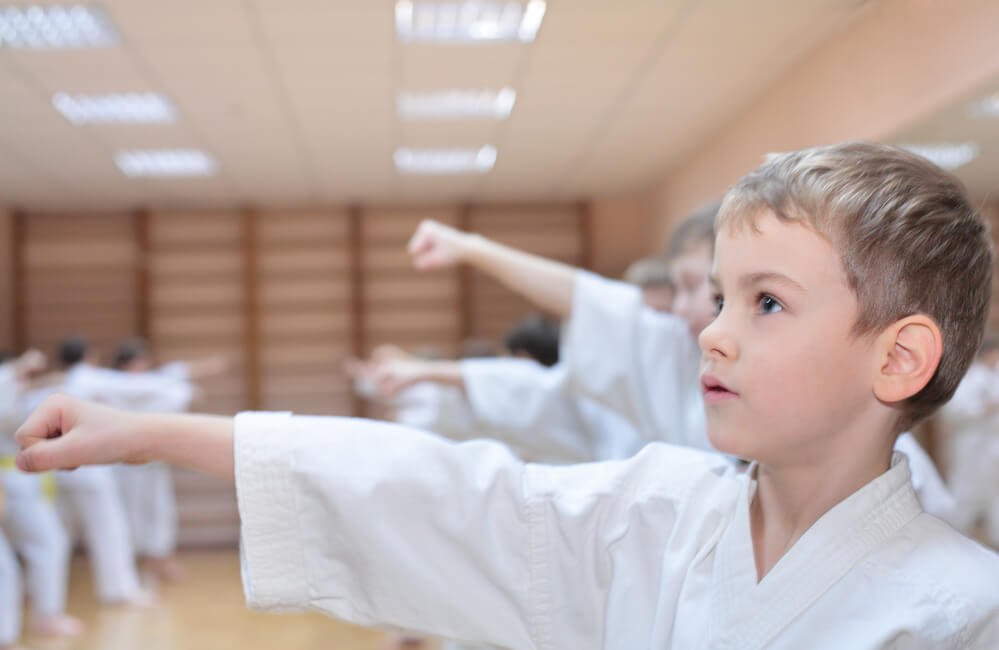 Why Martial Arts Are Good for Kids
Throughout history, martial arts, or the discipline of trained combat, have been embraced as having countless health and practical benefits. However, according to Journey Brazilian Jiu Jitsu Academy, which offers martial arts kids classes, many people are unaware that martial arts benefit children as much as they do adults. If you have long been wondering whether to enroll your kids in martial arts, read on to help you make that decision.
Psychologist Neil Farber had his first foray into martial arts when he was nine years old, and as with most martial artists, Bruce Lee was his hero. Being a doctor of psychology and a personal trainer himself, Farber perfectly understands the psychology behind martial arts. He advocates the discipline of trained combat as a sport with "physical, psychological, emotional, and spiritual health and wellness benefits" that suits both kids and adults.
Physical Benefits of Martial Arts
Everyday Health, an online resource center for health and wellness, lists a good number of physical benefits that kids can get from martial arts:
Weight Management: Just half an hour of martial arts allows you to burn 360 to 955 calories, depending on which discipline you study. The physical movement also tones muscles, resulting in a strong physique.
Posture and Body Coordination: Martial arts relies greatly on proper stance and posture, both of which are beneficial in developing flexibility, agility and good body coordination. The correct body posture not only makes you look better, it also makes you feel healthier, with your weight properly distributed among the different parts of your body.
Stamina: Martial arts is a full-body workout that improves your stamina, endurance and overall body resistance.
Strength and Conditioning: Stronger muscles allow you not only to excel in the sport but also more easily perform everyday things such as running, lifting and other physical activities.
Total Physical Fitness: Physical fitness is the ability to perform everyday tasks without fatigue while still having the energy to carry out additional activities. This is important for growing kids who study the whole day and engage in co- and extra-curricular activities outside of school hours.
Psychological Benefits of Martial Arts
Some parents are reluctant to engage their children in martial arts, fearing that it encourages violence and develops physical aggression. A significant number of studies had already debunked this myth, even promoting martial arts for its many psychological benefits. In research published in the Journal of Pedagogic Development, researcher Evangelos Vlachos reports that martial arts is a good intervention program for children with behavioral, emotional and social difficulties (BESD) for several reasons:
Tool for Avoiding Hostility and Aggression: Contrary to what some people might believe, martial arts can be used as a tool for avoiding hostility and aggression, as it teaches the practitioner to focus on "avoiding conflict and impulsive actions", as reported by Vlachos. The first time that a martial arts student steps on the mat, he is taught to cultivate a peaceful attitude.
Management of Stress and Anxiety: Children with ADHD who study a martial art have shown remarkable results in coping with stress, and are reported to be  more easygoing, warm-hearted and notably less violent than their peers who do not engage in martial arts. As a physical form of therapy among children with BESD, martial arts does away with problems associated with medication such as its side effects and/or potential substance abuse.
Encourages Focus in a Controlled Environment: Martial arts studios are equipped with only the basic and necessary tools and equipment, with no extraneous stimuli to distract children. With proper and regular training, children who dabble in martial arts develop the skills and qualities that they need in their everyday life.
Tool for Building Character: Even at an early age, martial arts instills in children an important value set that develops their character, which they will bring into their adulthood. Values such as self-discipline, responsibility, self-esteem and self-confidence, respect for self and others, and a positive disposition all contribute to a sound and stable personality.
Lowers Fatigue: As a form of exercise, martial arts encourages the release of endorphins in the body, inducing a feeling of happiness and positivity while reducing the feeling of pain, stress and fatigue.
Are You Planning to Enroll Your Kids in Martial Arts?
If you're planning to enroll your kids in martial arts, first of all, a big congratulations to you, and, secondly, here are some important tips:
Research which discipline of martial arts you want to enroll your child. There are many different kinds of martial arts, each with its own distinct characteristics. A few examples of martial arts are karate, Krav Maga, tae kwon do, hapkido and mixed martial arts.
Plan a good schedule that does not interfere with your child's daily activities, especially studying.
Enroll your kid in a reputable martial arts studio that has only certified instructors. As with any activity, it is important that children are handled with care, diligence and qualified expertise.