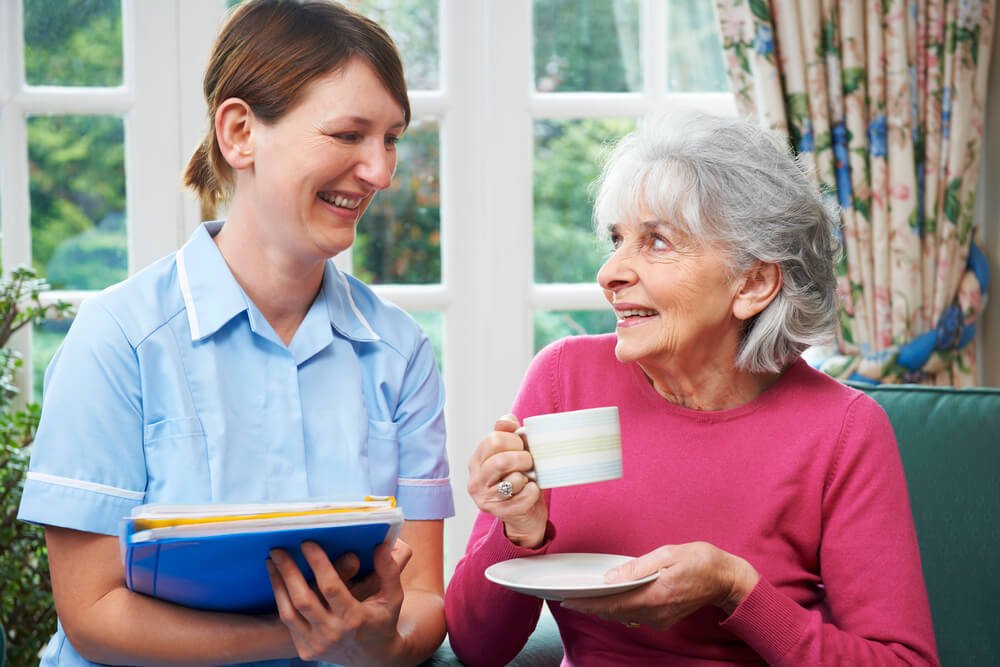 How To Get Into Assisted Living With No Money
As a senior citizen ages, the level of care they need on a daily basis is likely to increase. When living at home is no longer an option, many families look into the option of assisted living. An assisted living facility is similar to a nursing home; it provides basic nursing care along with help preparing meals, housekeeping, and bathing. Selecting a facility can be a difficult decision for many reasons, one being financial constraints. On a lower income, some families might believe that it is not possible to put their loved one into an assisted living facility. The median price comes in at a few thousand dollars each month. So what are the alternative options? Loomis Lakeside at Reeds Landing, an assisted living facility Springfield, MA, has shared some of the different ways to make assisted living more affordable.
How to Get Care with No Income
SeniorLiving.org explains that there is a surprising amount of financial help available to those that simply just do not have any money to put towards an assisted living facility. If your loved one has long-term care insurance, this policy might cover the cost of assisted living. It is not an easy process to go through, but your insurance agent should be able to walk you through the necessary steps. When you are trying to file for assisted living, you might need to provide the insurer with various "proof" such as doctor's notes and medical bills. The patient must need assistance in at least two areas of daily living in order to qualify. It is also worth asking a member of the facility to advocate for you; this can help speed up the process.
Life insurance is another way that you might be able to obtain access to assisted living with no income. Keep in mind that cashing out on certain life insurance funds means that taxes will have to be paid on that money. It can be an immediate solution, but there might be some inconveniences afterwards. There is the option of insurance conversion, which basically means that a life insurance policy is turned into a long-term care policy. Consult your insurance agent before you go with this option, because this could significantly change the value of your existing insurance policy going forward.
Tips and Tricks on How to Plan Ahead
A Place for Mom has several tips for making your experience easier. The following are some ways that you can approach the subject:
Opt for a shared room. If you and your loved one are comfortable with the option, sharing a room rather than paying for a private one can save you money. The same level of care will be provided, but the circumstances surrounding privacy will be limited.
Before making your final decision on your own, consult a professional. Despite all of the research that can be done in your own free time, a professional will be able to double check your work.
A lot of facilities have their pricing set up on an "a la carte" basis. This means that they provide a basic level of care, and you can choose to include add-ons. If a family member is willing to volunteer to fill in the gaps, this could significantly reduce the rate.
Consider looking at different cities. Facilities that offer the same assistance might be priced differently in other zip codes. Keep your options open when it comes to the locations of the facilities that you are considering. If you have to trade a longer drive for a reduced rate, this might prove to be worth it.
Ask if pricing is flexible. Don't be intimidated! It is always worth it to ask the facility up front if any of the pricing can be negotiable. They might have custom payment plans to offer you.
Consider Using Veterans Benefits If Applicable
If your loved one is a veteran, there might be additional benefits that you will be able to utilize. Military.com explains that there are four main programs available. These programs are: disability compensation, veterans pension programs, free or low-cost medical care, and education programs. In order to qualify for these benefits, the veteran must apply and provide proof of discharge from the time that they served. Most will qualify, as long as the discharge was honorable.
The VA can assist with the process of applying for and then using these benefits. If you are unsure how to start the process, contact a representative to walk you through it. The coverage provided might be enough to allow your loved one to live in an assisted living facility for little to no cost out of pocket. They will also be able to provide you with guidance for alternative living options that you might not have considered yet. The VA is meant to be a source of information to families and their loved ones that are in need of care.