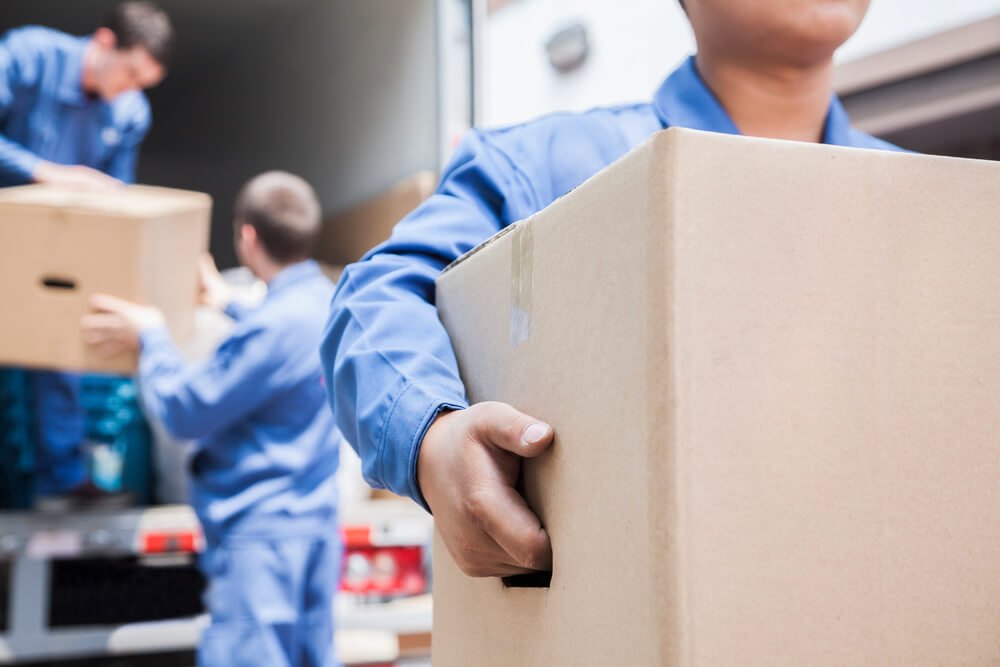 How Much Do Long Distance Movers Cost?
Having a big move ahead can seem daunting. There is so much that you must remember to do before you can settle down in your new living space. For a big journey, you might believe that it would make sense for you to simply hire a mover and let them do the heavy lifting. According to NeX Level Moving, an affordable moving company in Cedar Rapids, IA, most people don't realize that long-distance movers can be incredibly expensive. In this article, you will be able to dissect the average costs of these movers and consider alternative solutions for your moving needs.
How Much Do They Cost?
Getting right into the topic that you are probably most curious about, the price for an average move can vary. You need to take into consideration how big your move is going to be and where you are going. For example, there would be a great price difference between a move to a neighboring state versus a move from coast to coast.
It is also going to matter if you are packing up an apartment or if you are packing up a house. Survey your belongings and consider how many boxes you will need to pack everything because this is going to be one of the first questions that the movers ask you.
You can expect to pay around $2,000-$5,000 when you hire a long-distance moving company. A lot of them offer different services such as packing and unpacking. This can be very helpful if you do not think you would want to deal with these things. Otherwise, you need to consider this sum of money because it can be pretty hard for a lot of people to pay for this.
A savings plan is usually needed a few months before the move. The value of this service is for you to decide. If you think it would be too hard to move your items on your own, then there would be a great benefit to hiring a long-distance mover.
Do You Need to Use a Service?
No one is going to be able to make the decision to hire a mover except for you. It is important that you carefully think about the costs involved and the benefits of the services that you will be receiving. Think about the pros and cons of hiring a long-distance mover.
Pros: Help with packing and unpacking, efficient service done by professionals, insurance protection, easier for you to travel and get to your final destination,
Cons: Big price tag, less control over the status of your items, harder time organizing after you arrive, must take the time to research which company is the best for your move
What Are Some Alternatives?
If you do not want to hire a long-distance mover, there is always the option to rent a truck on your own. You would have total control of the packing, loading, and arrival. This does mean that you will have to ensure that you are able to drive the truck all the way to your final destination, but some people prefer to have this kind of control.
You will also get to decide on the size of the truck that you believe you need. There will be no pressure to upgrade to a bigger truck or to purchase different benefits. The decisions are all going to be in your hands.
When you move this way, you will only have to pay for the truck rental and packing expenses. It is a great alternative to consider if you are physically willing and able to complete your own move.
For a smaller move, you might be able to get away with simply using your own vehicle. Packing up your car and driving yourself is always an option. For anything that doesn't fit, you can send it separately through the mail to your final destination.
This method takes careful planning because you always end up having a lot more items than you think you do. It is one that works out well for those who plan on buying furniture at a later date. No matter how many personal items you have, it is likely that you will be able to fit a lot of them into your car.
Remember that you will have to ensure you park somewhere safe each night because a packed car can often be targeted.
Another thing to consider is that you can move while traveling by plane, as well. Anything that can be packed into a suitcase or bag that is able to be checked-in can be sent to your final destination.
Most airlines let you fly with 1 or 2 free bags to start. From there, it normally costs around $25-$50 to fly with additional checked luggage. This can be a great and low-maintenance option for those who still want control of their move.