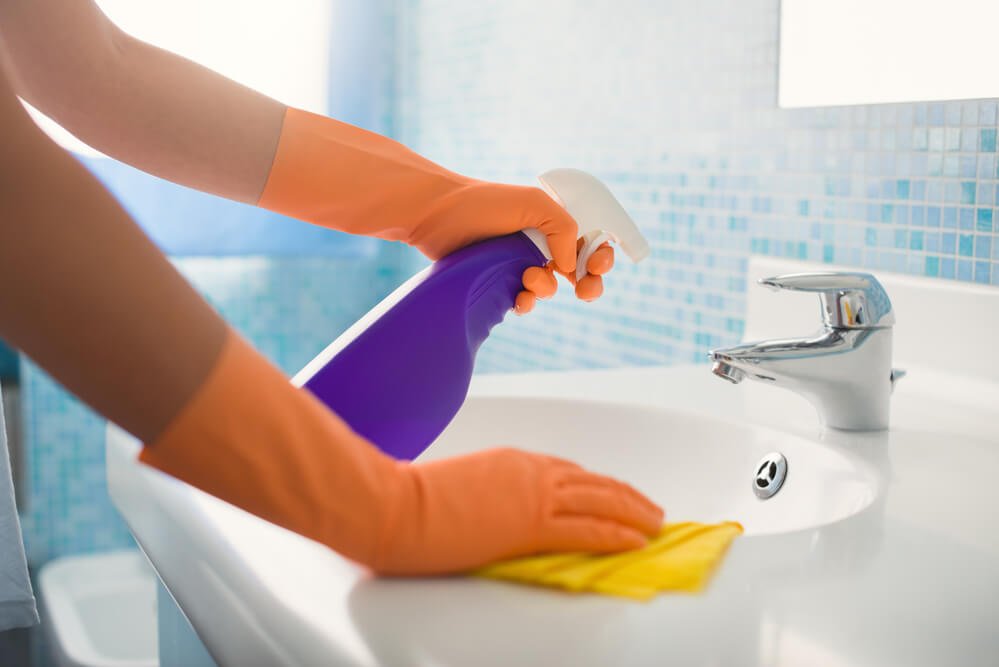 How to Clean a New House Before Moving in
When you're in the process of moving into a new place, there is a lot going on. You have been packing for weeks. You have to get your old home ready for its new owners. The last thing you want to do is worry about cleaning your new home.
We've found a few ways to make this easier on you!
Why Should You Clean a House Before Moving in?
A new house is exactly that—new! This might lead to some questions about if you even need to clean it. It's always a good idea to give the house a deep clean. This is true whether you are building your own home or buying an existing one.
In some cases, the previous owners will have your new home cleaned for you. Other times, this responsibility will fall on you.
When you build a house, you should also clean the house. Rarely will a home builder cover this for you.
The main reason that you will want to clean your home is to just give it a fresh start. Who wouldn't want to move into a clean house?
How Can You Clean the House?
You have two main options here. You might choose to clean the house on your own before you move in. You could also hire a cleaning company to do it for you.
How Should You Clean the House by Yourself?
It can be a challenge to get into the house before you are actually moving in. This is because you are selling your home while moving your belongings to another home. The timing doesn't always work out well. It could be delayed if you need to spend an entire day cleaning the new one.
There are ways to make this work though. According to Houzz, you can clean your home on your own if you have enough time on your hands. They recommend refreshing the house, in general, to make yourself feel better about it. This is their advice whether you hire someone or do it yourself.
You could work systematically by focusing on just one room at a time. This can slow down the moving process, but it might work. It's best to ask a friend, partner, or family member for help here. As soon as you move in, you can start with cleaning one room. Then you would unpack that room's boxes. You would continue the process until the entire home is clean and unpacked. As you can imagine, this can be tedious. It will get tricky to live out of boxes, so this might not be the best way to do things. It would be easier in a smaller home though.
Additionally, you can try to work out a way to get into the home to clean it before you actually move in. This might be hard, depending on when the previous owners are planning on leaving. It's worth a try!
How to Hire Someone Else to Clean a New House
This process works the same as it would if you were looking for someone to clean your home on a weekly or monthly basis. There are many house-cleaning companies out there and individuals who clean homes too. Your realtor might even have connections with a particular company and could give you a discount.
Choose a company that is well-established in the area. You can usually find these by doing a quick Google search and looking for reviews and testimonials.
For example, Your Bright Home provides residential and commercial cleaning services in Park Ridge, IL (outside of Chicago). Their website includes their fees, contact information, and even an online payment system. Use a company's website to gather information for comparison.
The biggest advantage of hiring someone to clean your new home is that you can work on the other parts of moving. These include things like packing, unpacking, and closing details.
How Much Does It Cost to Have a House Cleaned?
The price varies by state, city, home size, the number of employees needed, and more. In general—according to Angie's List—it will cost between $25 and $45 per hour.
Keep in mind that the first clean will be more expensive. This is when the hired cleaners get a good idea of how long it will take to clean your home. This should be true when a cleaning service cleans your new home as well. They are often hoping for a new client out of the gig, so this will be the evaluative clean.
What Is the Best Choice?
In conclusion, it's a better choice to hire someone to clean your new home. This takes the stress off of you and allows you to focus on the rest of the moving process. It's especially helpful to hire someone if you are short on time. If you do choose to clean the house on your own, try to get in before your belongings do. This will give you a chance to freshen things up so that the space is move-in ready!