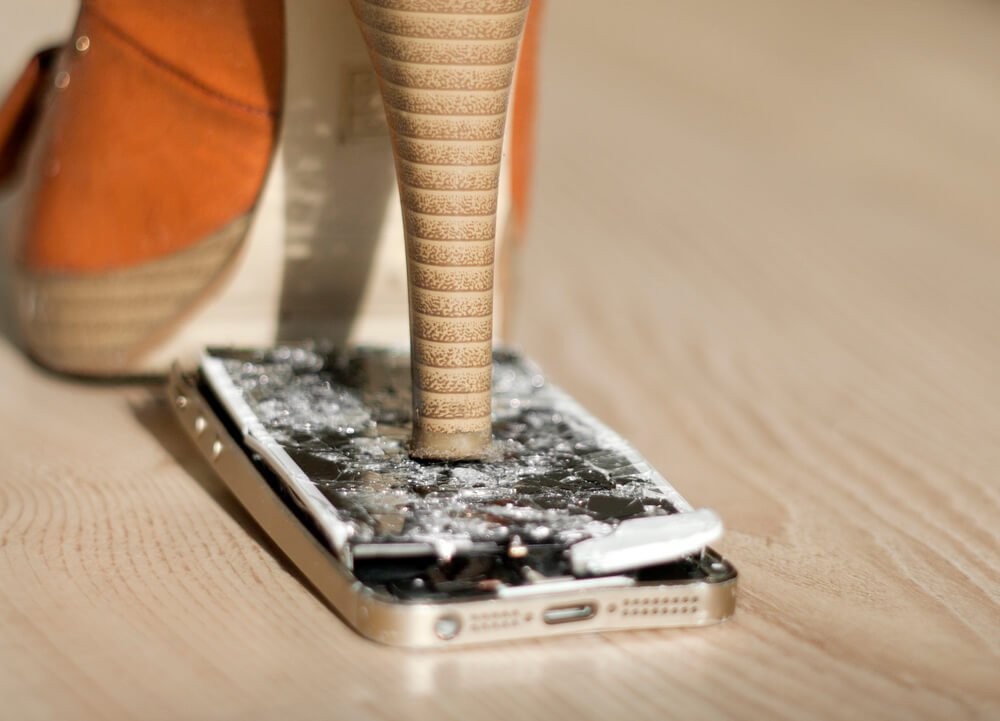 Can You Fix a Bent iPhone?
Apple's iPhone series has been a revelation in the mobile world. iPhones have built up an extremely loyal fanbase, and the phone's popularity grows with every new release. iPhone users enjoy the product's unique features, but one thing iPhone loyalists do not appreciate is the phone's flexibility. XiRepair, which does cell phone repair in Montgomery, Alabama, explains that since the global release of the iPhone 6, there have been widespread complaints from customers about the phone's propensity to bend. While many users are familiar with the problem of a bent iPhone, very few actually know what to do about it.
What Causes an iPhone to Bend?
Complaints about iPhone's bending issues started with the iPhone 6 and have barely let up since. In a campaign now known as "Bendgate," customers shared their frustrations with Apple concerning the situation. Bendgate was used as a forum for thousands of iPhone users to publicly complain about the phone's tendency to bend under the slightest bit of pressure.
Of course, anything made out of the same thin aluminum Apple uses in their phones will be fragile and prone to warping. This major design flaw seems to rear its head mainly when the phone is kept in a pocket for an extended period, especially when sat on or squeezed.
In some cases, the phone curves gradually over a period of a few days or a week, rather than the sharp bend some users see. While the phone remains mostly functional, the bow severely detracts from aesthetics and makes it harder to use.
The larger, thinner frame of iPhones from the 6 upwards and its lightweight aluminum casing have made the phone more susceptible to bending, as the smaller, thicker iPhone 5 was nearly impossible to bend even if you tried, and cases of bent 5S phones were extremely rare.
How to Prevent Your iPhone from Bending
For iPhone users not keen on joining the bendgate wagon, there are a few ways to ensure you don't, or at least minimize the risk of your phone warping.
Keep them out of pockets: The majority of complaints about warped iPhone 6 and 7 phones came from people who put the device in their pockets. It's best to keep the phone out of your pocket altogether, but if you must, ensure your pocket is spacious enough, so the phone doesn't get squeezed when you sit or bend over.
Get a protective case: It might hide the beautiful aesthetic, but getting a hard casing to protect your phone should be a no-brainer. It holds your phone in place ensuring it doesn't bend or scratch and gives it a pristine outlook for years, maintaining its resale value.
Keep them away from the bed: Do not use your phone in bed or anywhere you sleep to avoid rolling over it. If you must, ensure your phone is safely stashed away before you sleep, so you don't wake up to a warped phone.
For more info on preventing your phone from bending, check out the information on VisiHow.
What Do I Do with My Bent iPhone?
The design flaws of some of Apple's latest iPhone models haven't been lost on them. Apple has publicly offered to replace any bent or broken iPhone free of charge at any Apple store, granted it passes the Visual Mechanical Inspection (VMI). The primary purpose of the VMI is for Apple to determine if the bent or broken iPhone is as a result of an accident, like when the phone is sat on in the back pocket. If the VMI proves that the damage was done intentionally or inflicted as a direct result of misuse, the warranty will likely be rendered void with no chance of replacement.
Apple's decision to replace bent products instead of merely ignoring customer complaints has been refreshing, especially since the issue is owing to the phone's construction. The VMI determines whether you deserve a replacement, to prevent customers from taking advantage of the situation.
Apple has yet to reveal any substantial information on what exactly goes on at a VMI, although some images surfaced online with some insight into how the repair policy works. Generally, for Apple to fix the problem, the VMI must prove that:
The phone's aluminum casing is prone to bending, and the design flaw is the primary cause of damage.
That the cause of the damage was not due to abuse/misuse of the phone.
If the VMI can adequately prove both of these, then the damaged will likely be covered by the warranty and Apple will be required to cover the damages.
Can I Unbend My iPhone?
Engineers in the repair business have been dealing with cases of bent phones ever since the iPhone 6 was released. Still, repair shops have yet to come up with a solution for warped phones. Manually trying to unbend the phone will only inflict further damage, which leaves a visit to an Apple store as the only feasible option.
Conclusion
For all its amazing features, Apple's iPhone series has not been without its problems. The release of iPhone 6 signaled a change in design for the series from thick casing,to a lightweight aluminum frame. The new frame meant the phone was extremely fragile and susceptible to breaking and bending. Due to limited repair options, if you have a bent iPhone, taking it to an Apple shop and hoping it passes the VMI might be your only chance of a repair/replacement.