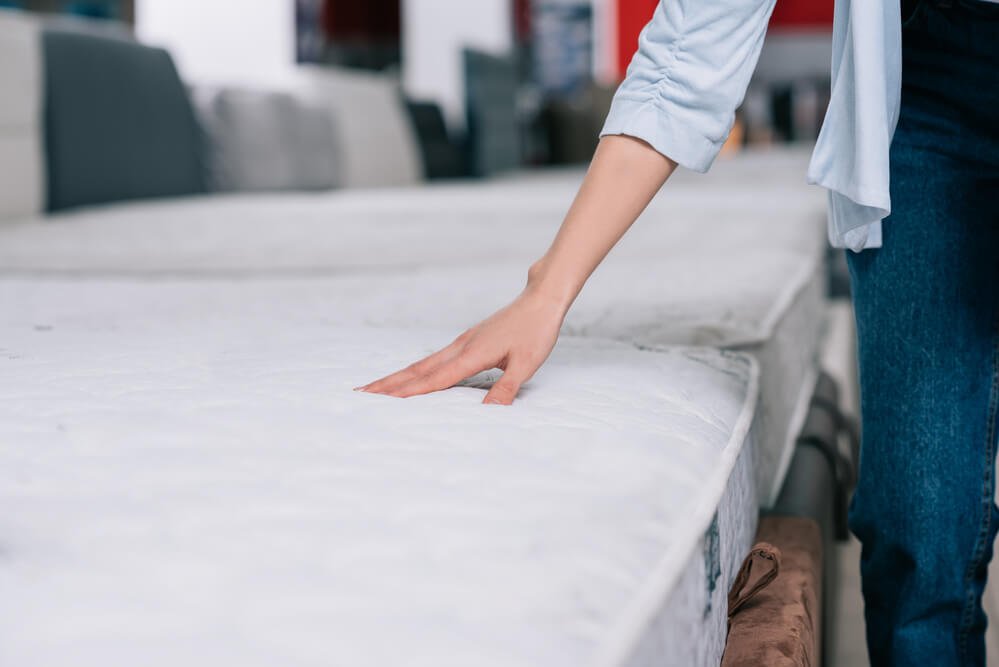 How to Make A Mattress Softer
It has been said that you should buy the best quality mattress and shoes that you can afford because, when you aren't in one, you'll be in the other! Wise words indeed. So, we need to pay special attention to how comfortable our mattress really is. A good night's sleep has many physical and mental benefits for us, explains Box Drop, a seller of mattresses in Birmingham. So, we should not put up with anything less than the best mattress for our needs. Fortunately, making your mattress softer is easier than trying to make it firmer.
How do I test a mattress?
To get a good night's sleep, there are many factors to be considered, and choosing the right mattress for you is one that is easy to control. The perfect mattress should support your body weight well by having good structural support, but be soft enough for you to drift off to sleep easily on. According to Dr. Leona Hawks, you should take great care when selecting a comfortable mattress. You can read her article on Google Scholar.
If you are thinking about buying a new mattress, then it is important to test the mattresses at the store before you choose to buy one. If the mattress is for two people sharing the bed, then both people should test the mattress at the same time or consider buying two single mattresses instead of a double. Take time to move into your favorite sleep positions and check that you have the necessary support but the mattress should not feel too firm.
But what do you do if you have bought a firm mattress and now you are too uncomfortable to sleep?
Here are a few tips on how to make your mattress softer:
It's all about the base
Check out the surface that your mattress is resting on. If the base is too firm, it will affect the softness of your mattress. As the base is usually considerably cheaper than the mattress, you may consider buying a new base that offers the right amount of support for you.
Soften it up
Invite your kids to walk/ jump gently on the mattress! Yes, you heard correctly. Those little feet parading up and down the mattress will help the inner materials to soften and loosen up. Remind them to keep the jumps soft and sensible to avoid damaging the base and structure of the bed.
Warm it up
Some mattress materials react well to being gently warmed up and will soften in the process. In winter you could try turning up the heating, use an electric blanket or a hot water bottle.
Turn it all about
Turn your mattress regularly to give the inner materials a chance to realign and for air to circulate between the layers. This prevents certain parts of the mattress from becoming compacted and could lengthen the life of the mattress.
Top it up
In my opinion, a mattress topper is the best invention since beds! Before you take your whole bed and mattress to the dump, consider buying a new mattress topper. It could be just the solution that you are looking for at a reasonable cost. A mattress topper can balance out the areas where your body needs different levels of support and contouring and there is a wide range of materials used in the manufacture of mattress toppers such as latex, memory foam, wool, cotton, feather, polyfoam, and down.
Take a look at some of these awesome options recommended by Good Housekeeping.
The categories are:
Best overall- Tempur Pedic because it stays in place, adjusts to your body shape and it comes with a machine-washable cover. Available on Amazon but it is not cheap!
Best Value – Linenspa Gel-infused memory foam. This very economical mattress topper offers support and comfort. Unfortunately, it does not have a removable cover. 
Ultimate comfort from feather filling – The Parachute Home Down Featherbed (just like grandma used to have!) offers luxurious comfort and coziness. 
Layer up
Once you are happy with the base, the mattress, and the topper, you could take it to the next level by adding layers of luxury. A mattress pad cover will add another layer of comfort while helping to keep your topper in place. Then choose sheets that match the temperature – flannel for winter and cotton or linen for summer. And finally, think about buying a body pillow that you can snuggle into if you feel lonely (it's like a big hug) or it can provide a bit of private space when you find you are sharing the bed with a couple of humans of varying sizes and the pet dog.
At the end of the day
Remember that a good night's sleep is not a privilege – it is a necessity and you owe it to yourself to do whatever it takes to ensure that your mattress provides you with the comfort and support that you need.