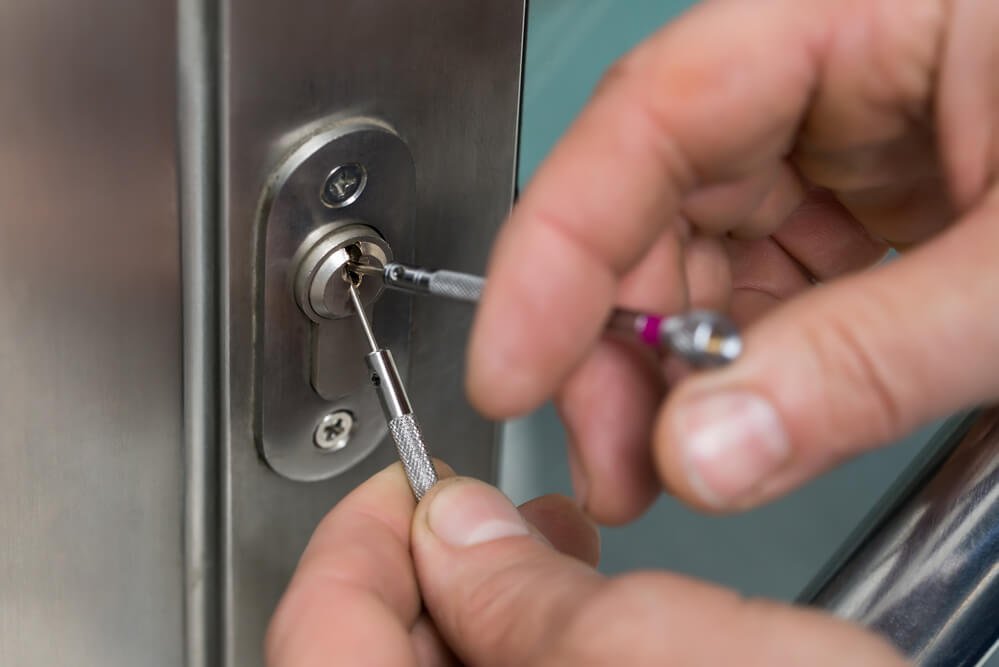 Can A Locksmith Make A House Key Without the Original?
A locksmith is that one person almost nobody bothers thinking about until that dreaded day comes when you lose your house key and you have no way of sneaking inside your own property. Although debatably forgettable by almost anyone, myself included, a locksmith plays an important role in the field of home security, explains Diamondback Lock and Key, a professional locksmith near me in Scottsdale, Arizona. 
What Exactly Does a Locksmith Do?
The job of a locksmith is not confined to helping people who are locked out of their homes, cutting keys and fitting locks. Angie's List, a home improvement website, defines a locksmith as "a professional contractor who specializes in entry systems such as locks, doorknobs, and other security features."
As home security has gotten more and more sophisticated over the years, a locksmith's job has also expanded to include advanced security measures such as CCTV monitoring systems, burglar alarm systems, and digital access systems.
Can a Locksmith Make a House Key without the Original?
Now, on to one of the most frequently asked questions concerning locksmiths: can a locksmith make a house key without the original? The quick answer is "yes". Lock Blog enumerates three ways that a locksmith can replace your house key:
1. Cutting the Key to Code
This first method is the easiest solution to making a house key without the original. The two types of key codes are blind code and bitting code; both are alphanumeric codes assigned to specific models of locks and keys. A locksmith crafts the key by putting the key blank into the cutter and precisely cutting it to the specified key code.
However, without access to the key code, a locksmith would not be able to do this and thus would have to resort to either of the methods below.
2. Impressioning the Lock
This second method is the most convenient of all as it makes use of the already-existing lock in question. Albeit convenient, it is not necessarily the easiest way as this takes years of pulling, tapping and wiggling as a locksmith perfects this practice.
The tools needed for creating a house key through taking impressions of the lock are the proper key blank, a file, and a vice grip.
To describe this procedure, Lock Blog says, "The locksmith will insert the appropriate key blank into the lock and then turn the blank key, so as to bind the pins within the lock cylinder."
This process is repeated over and over until the locksmith is able to achieve all the necessary multiple cuts on the key blank. For an inexperienced locksmith, this method may take a few steps of trial and error.
3. Disassembling the Lock
Of the three ways that you can make a house key without the original, disassembling the lock is a locksmith's least favorite because not only is it the most complicated, it is also meticulous and could get rather messy.
The main principle behind this method is reverse-engineering the internal components of the lock in order to figure out the key code and eventually fashion a new working key.
What Else Does a Locksmith Do?
There are a variety of things that a locksmith can do besides key replacement. Below are some services that a locksmith can offer:
1. High-Security Lock Installation
High-security locks are not those common locks that can be bought at your neighborhood hardware. These are highly-developed locks that are remarkably resistant to forced entry attempts. As an extra security feature, only the contracted locksmith company is able to produce copies of the keys.
2. Electronic Access Installation
More and more properties, especially businesses, have been making the switch to an electronic access system. This allows the property to easily conduct routine reprogramming of their security system instead of manually replacing and upgrading mechanical locks. The electronic access system also allows easy monitoring of entries into and exits from the property.
3. Door and Window Lock Repair
Your door and window are your first line of defense against the outside world, and it is highly critical to always have both in tip-top condition. At times when either is faulty, a locksmith is all you need to tell whether it is up for replacement or simply due for repair.
4. Rekeying
Rekeying is a cost-effective way to upgrade one or more locks in your property. This procedure is usually done to deny access to previous key-holders without having to replace any of the locks. Rekeying is also a convenient way to reconfiguring all locks to just one master key.
5. Building Lockouts
A building lockout is one of the most common reasons to call a locksmith. Oftentimes, a locksmith can give you access back into your house by using a bump key but there are instances, such as when the lock itself is broken, where he/she would have to break the lock open and immediately replace it.