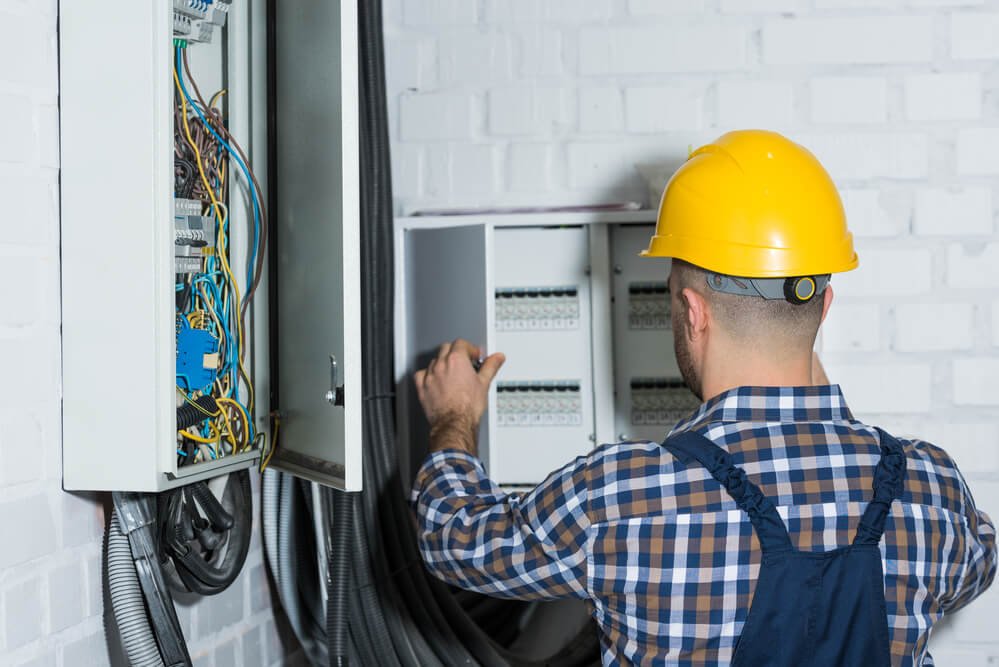 What Is the Difference Between an Industrial and a Commercial Electrician?
Let's say you run a retail store and, one day, the lights go out. Who do you call? Or, perhaps you operate a large manufacturing plant, and the power systems fail. Who do you contact then? If your answer is "electrician", you get partial credit. There are two primary types, commercial and industrial, and there is a world of difference between them.
Do You Dream of Becoming a Commercial Electrician?
Well, it's your lucky day, because it is a much shorter overall process than becoming an industrial one. Most commercial electricians begin their careers with an associate's degree. Then, they complete an apprenticeship with someone already working in the field.
The training, as well as the work, entails a lot of wiring and electrical knowledge, as you'd expect. Study.com confirms this. Commercial electrician students should learn circuit installation, motors and alarms, hydraulics and pneumatics.
After all the schooling and training, electricians are required by law to obtain a license to work. The licensing laws vary by state, but without one, you can't work on electrical wiring in a building that isn't your own home.
According to UK Electrician Ltd, a commercial electrician in London, there are more commercial electricians than industrial electricians. They typically work in very different environments, such as retail stores and restaurants. At times, they draft blueprints for retail spaces, but always work to ensure the safety of the electricity.
Basically, as Electrician School Edu puts it, "Commercial electricians install, upgrade, maintain, troubleshoot, and fix electrical systems in virtually all non-residential settings." Whether it's a bank, school, office, or even airport, a commercial electrician can do the job.
If you're more of a visual learner, I highly recommend this short video from the Electrician Information Resource. The host gives a quick introduction of the ins and outs of daily life as a commercial electrician. He also covers the job security element, which is equally important.
What Does It Take to Be an Industrial Electrician?
If you're an overachiever, you might want to go the harder route and become an industrial electrician. Aside from the basics of wiring and a working knowledge of electrical systems, they share little with their counterparts.
For starters, it takes much longer to become an industrial electrician. They must complete a four-year apprenticeship, including 144 hours per year spent in classrooms. Additionally, they get hands-on training, which comes in at a whopping 2,000 hours per year.
Industrial electricians studying through a college may also earn a degree, the associate of applied science. The training itself goes into great detail, since they will be required to handle more complicated tasks.
Study.com covers the coursework. It includes "electrical wiring, electricity fundamentals, electrical controls, blueprint reading and electrical code". Their work environments are often complex facilities intended for manufacturing, processing, or production.
Here, they have to manage problems with high voltages. According to PMI, they work with "minuscule and direct micro currents of electricity." These can be formidable challenges, so the practical know-how is equally immense.
Industrial electricians train longer to work with complicated systems in dangerous work environments. In other words, there is a good reason fewer people choose this route.
Similar to the video in the previous section, try this one out regarding industrial electricians. Student Edge explains the job expectations and apprenticeships by interviewing a working electrician.
It's a Numbers Game
Electricians can make a very solid paycheck. They put in tons of hours both in the classroom and in the field, so it makes sense. Just how much money do they actually make? And how many people are you competing against?
According to PayScale, commercial electricians make an average of $21.36 per hour. This is only an average, of course, and actual pay will vary largely by location and experience. By comparison, PayScale says that industrial electricians make an average of $24.61 per hour.
Right off the bat, you can see that there is a three dollar difference. That's nothing to sniff at. If you're more interested in annual salary, the numbers are similar. Commercials make about $52,902 per year, while industrials rake in roughly $61,311 per year.
Those numbers are pretty solid. Again, you could earn more or less than these rough estimates. This will greatly depend on where you work and how long you stay in the field. With experience comes a higher price tag.
As far as competition goes, you certainly won't be the only fish in the pond, but the opportunities continue to grow. The Bureau of Labor Statistics (BLS) reports, "Employment of electricians is projected to grow 9 percent from 2016 to 2026." This is a very steady growth rate.
The BLS also indicates that electricians who complete more complex tasks have greater job prospects. This alone is in favor of a strong industrial background over a commercial one. The fact remains, of course, that one must put in the time.
In the End, They're the Same, But Different
At the end of the day, if you have your sights set on becoming an electrician, there are two main paths you can take.
On the one hand, commercial electricians study less and deal with less complicated systems and work environments. They also may not learn as much overall, and thus the road from electrician to engineer might be far steeper.
On the other hand, industrial electricians have to put in more time, but they also get to handle a wider range of complexity, which is its own reward. If the prospect of working in factories and warehouses, the engines of American construction, appeals to you, industrial is the way to go.
Now you've had a chance to read a bit about commercial electricians and industrial electricians. At this point, I also recommend taking a deeper dive with this textbook, a massive primer on all things American electrician.