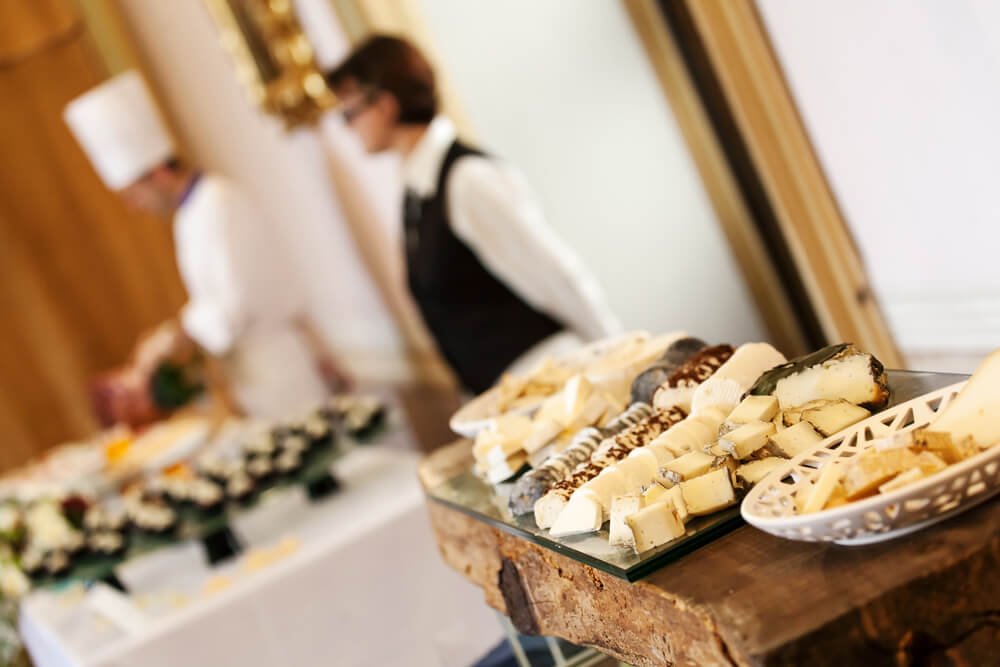 How to Choose Wedding Catering
If you're currently planning your wedding, there are lots of things to remember to check off your list. Catering is one of the most important details of any wedding. It's a big part of the reception and it shouldn't be overlooked or left until the last minute.
You might not know exactly how wedding catering works or how to choose a caterer. Let's see how you should select a catering company for your wedding!
How to Choose a Wedding Caterer
To choose a wedding caterer, you will have to do your research. This involves several steps. First, you should find some caterers to talk to. Look online for wedding caterers in your area, or ask your friends who they would suggest.
After you find a few caterers you might hire, Handheld Catering, a San Jose catering company, recommends setting up meetings with each of them. Here, you can discuss the details of the wedding, the budget, menu options, and more. Find out some information about their business. This will show you how they will make your reception a success.
Finally, you will have to narrow down the caterers. You should compare all the caterers that you have spoken with. Who seems to be the most organized? Which one has the best menu options?
After this, you will get to work on the more specific details and taste the menu options. You can then finalize all the wedding plans and relax, knowing that the caterer has been secured.
How Soon Should You Book a Wedding Caterer?
A wedding caterer should be scheduled six to 12 months in advance. It's best to do this as soon as possible. This ensures that the caterer is available and you will have time to test the menu options.
If your first choice isn't available, this six to 12-month time frame gives you time to find another option. This might seem like a lot of time, but, with everything on your to-do list, it's good to get it planned right away. You won't feel as rushed this way!
When Will You Test the Food?
The actual food that's being served is a big deal. You and your fiancé will have the opportunity to test out several menu options before the wedding day.
You should test out the caterer's food as soon as they will allow you to. This will give you time to make your decision. For most caterers, this will occur anywhere from three to six months prior to the wedding.
At this time, you can also get pricing on specific dishes. You should let the caterer know of any dietary needs as well.
When Should You Come Up with a Budget?
A wedding budget should be made at the beginning of the wedding planning process. Along with this, the catering budget should be set. This can help keep the financial side of your wedding on the right track.
To set a reasonable catering budget, you should look into catering prices. Look at the averages for weddings in particular. These will vary by the food served, the number of guests, and the individual caterer. According to Wedding Vendors, the cost of each guest's plate may increase or decrease based on the factors mentioned.
What Should You Tell a Caterer Right Away?
Before you commit to a caterer, you will probably have meetings with your top choices. According to Bridal Guide, there are a few essential details to disclose to a caterer at this time. You should tell them:
How many guests will be at the wedding
Where the wedding is
When the wedding is
The caterer knows what they're doing and will ask you some more questions. You don't have to worry about covering all the bases.
What Questions Should You Ask a Caterer?
When you're meeting with a caterer, you should find out the details about their service. These details are important to your final decision.
Here is a list of questions to ask to make sure that everything is clear:
Do you serve and cover the cost of alcohol?
Do you provide a cake?
Do you have a catering license?
Do you have references from other clients?
How busy is that particular day or weekend for you?
Is your catering full service?
How much do your packages typically cost?
When does everything need to be finalized?
According to The Knot, these questions should be asked as you narrow down your selection. You don't need to ask every caterer you talk to these same questions.
If you forget to ask a question, that's okay! You can still call the caterer back later on. They might even answer your question without you asking it.
---
Choosing a wedding caterer might seem like an intense process. Once you find a few good candidates, you can narrow your search. Be sure to ask these caterers lots of questions so that you can make an informed final decision. The food is one of the main components of your reception, so a great caterer can make a huge difference!