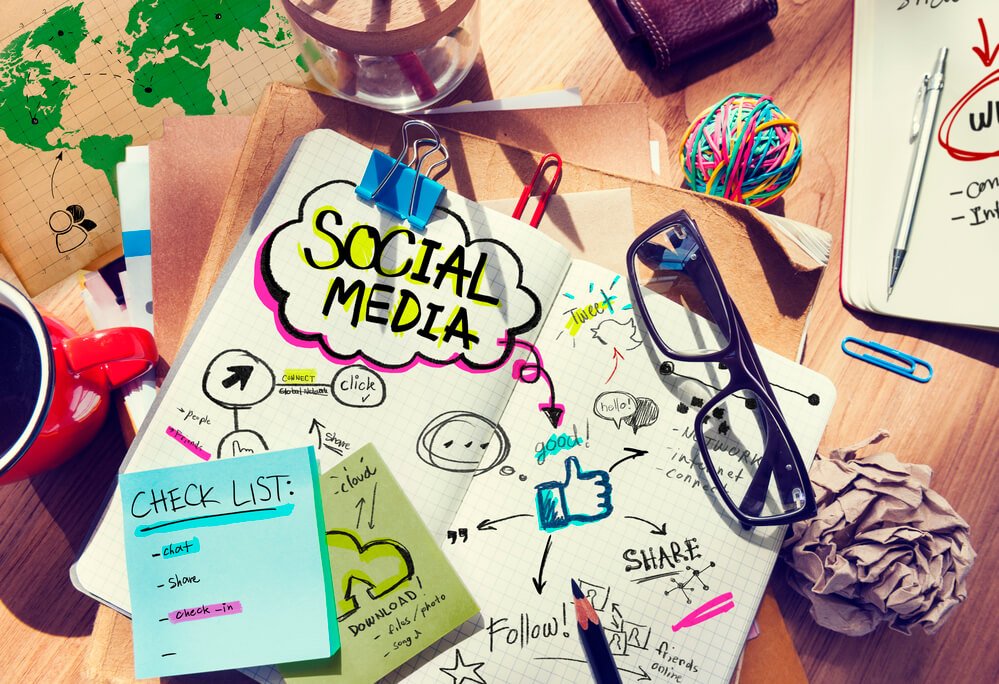 The Best Social Media Platforms for Small Business
The best way to get your small business advertised to more customers is to go to social media. Everyone is on social media. Businesses are seeing an influx of sales by having their information and advertisements on social media platforms. Let us consider some great social media platforms that are great for small businesses.
The Leading Social Media Platforms.
So, we know that Facebook, Twitter, and Instagram are the top three leading social media websites. Each site has tons of people on them. This means that several people will see your listing once you become prominent on one those platforms.
There Are Areas of Failure in Socal Media.
I asked an NJ SEO Expert, Joe Balestrino, and he tells us the problem that most people encounter when building their social media site is they try to grow each of the platforms all at once. You see, it is better to pick one platform and stick to it. Once you have been on there a while and accomplished something to get more views, then you can go onto building on other social media platforms.
By putting time and energy into one site, the next site will feed from the first one that you made. So, they kind of work off each other. For this to work though, you must build one platform up at a time.
Why Facebook?
The first place that people usually go to build their small business is Facebook. There are so many people on there. In fact, there are over one billion people on Facebook. If you want to grow an audience, that is the place to start! The great thing about Facebook is, you do not have to have a large amount of experience to advertise.
Some key points to consider about Facebook:
Inexpensive ads for your small business.
Generates a large audience.
No advertising skills needed.
Free to get started.
Why Instagram?
Instagram is known to be one of the fastest growing social media platforms out today. If you want to get some notice, Instagram is the place to be. Instagram gives you the chance to show what you are selling. It is visualization. People can see what you are selling, and they will be more apt to buy or look into your business.
There are 500 million people on Instagram today. It is very simple to set up and costs nothing. Your small business will not need to invest anything to get it started! We know every dollar counts, especially if you have just started your business.
Think of branding. This is the place to do it. Instagram outs a face to the name. Below are the key features of using Instagram to grow your small business.
First- Instagram puts a face to the name. You give a visual to your small business and what you are trying to sell.
Second- You have an extremely large audience. This means more chances for traffic.
Third- It is the fastest growing social media platform by far.
Fourth- It cost nothing to get started.
Why Pinterest?
Pinterest has more a woman based web site, but the difference is not that big. The amount of men on Pinterest is an average of 42 percent. A lot of people go on Pinterest to look for new ideas, find certain clothes or new trends. They have an array of topics.
Pinterest is really easy to use. You can post pictures on your Pinterest account and then if people are interested they pin it to their own account. Get it, it is like pinning things that interest you. It is simple with one click. You can buy stuff of their really easy with a touch of a button.
If you are interested in increasing sells, then Pinterest is the place to be.
Here are the key points that make Pinterest the best place to grow your small business.
One click buys. People love buying off Pinterest. It is simple and straight to the point.
You are basically advertising for the cost of nothing! With the price it takes to advertise, you know that's a steal!
People Pin their interest in you. You can see how many people are interested in what you are selling. This gives ideas and shows room if any for improvement.
What Not to Do.
As Joe told us above, never try to take on all these sites at one. Get the key essentials down pat and invest energy and time into one site. Sproutsocial.com has three leading sites with links to more information with some tips to take note on.
Final Thoughts
There are so many ways to spread the news about your small business. The best way to go is social media. It is the only place that you can get views and the word out about your business. That is where people spend a lot of their time. You can check out this great Forbes.com post for more info on small business social media platforms.