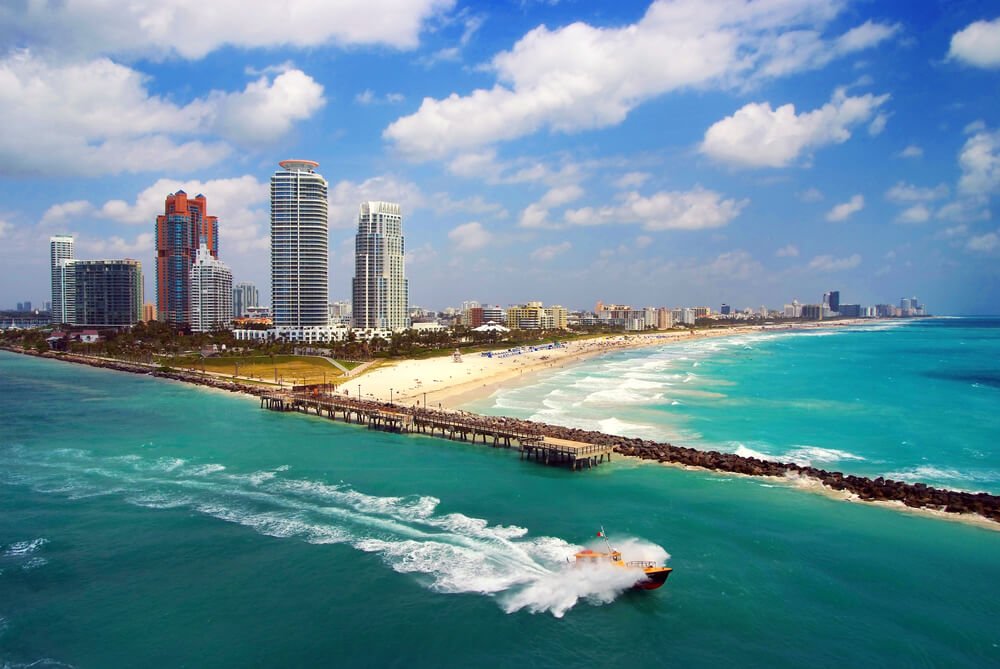 Renting A Boat At Miami Beach (What you need to know)
You have made it to Miami! What is the first thing on your list? To rent a boat? Ok, maybe not the first thing, but definitely on the "to do". The question is where and how? Do not stress over all the particulars. Everything you need to know about renting a boat at Miami Beach will be all in one place, here! Let's get started!
What Do You Have In Mind?
You know that you want to rent a boat but what about a captain? Do you need one or are you deciding to navigate the boat yourself? If so, do you meet all the requirements? Do they provide the necessary life vest? This is just a few questions to have in mind. I know it sounds like a lot, but it really isn't. Let me walk you through it.
All The Boating Requirements.
Some states have different laws about boating. Sometimes you will need a license for boating. In Florida, you do not necessarily need a license to operate a boat, but there is a safety course that is required. It is only needed if one plans to operate a motorboat with a higher horsepower of ten. Even then you may be an exception.
Myfw.com has the Florida laws on all boating. It also has a lot of information on other things if you may be planning some other excursions on your trip. Here are some key points regarding the law on motor boating in the State of Florida:
If born after the year 1988 you will need to take a motor boating safety course to operate a motorboat of a higher horsepower than 10.
Obtain a motor boating safety card.
The good news is if you are visiting from out of state you can get a temporary safety card. There are other exemptions, too. You can find them all at the link. This can help you decided on a captain or not.
What About Price?
As you know the price of things change when you want to add certain things to your purchase. The same thing with a boat. You can find some people willing to rent out their boat for a set price per day. This is great, but it can get a bit difficult depending on the season. This is because, in warmer months, people will more likely rent a boat.
Amount Per Hour
You may want to consider renting a boat by the hour. The average boat time is only a couple of hours. You can rent a boat for the whole day. That can get up in price though. Renting by the hour seems to be more cost-effective. Let's go over some of the basic prices.
Prices per hour can vary. The lowest amount is about $150.00.
Prices per day can be as low as $1,000.
You can end up overpaying by choosing a price per day. This is especially true when you intend to only spend a few hours out in the ocean.
What Should Be Included?
When renting a boat at Miami Beach it is good to know what comes with the rental. Do you have to provide your own gas? I will tell you that a company that includes the gas without an additional charge, is a major plus! Also, what about the number of people? Let's go over what makes for a good rental.
Good features for a boat rental at Miami Beach:
A boat rental should allow anywhere from 6 to 12 people aboard. You want to be able to bring a group. So, the boat should accompany this. Renting a boat that allows you to bring this many people can help with cost by splitting it among friends. It also allows for families to go without additional charges.
This is a major plus! The rental company should provide the gas.
A Captain. This makes for the navigation to be ease. You also do not have to worry about having any documents to drive the boat legally. You also know where you are going at all times with a good captain aboard.
You should always wear a life vest.
Where To Find A Rental.
There are several places to rent a boat at Miami Beach. Finding a good company that is not overpriced is very important. You can find some places online. There is a great place to rent a boat by the hour at Miami Beach called Fast Boat Rentals, who specializes in Miami Beach boat rentals. You can find them at www.fastboatrentals.com.
Before You Go!
I hope that all this information helps you find the perfect boat rental at Miami Beach. If you are interested in learning more about boat rentals, you can visit this youtube video in the link. Thanks and happy boating!