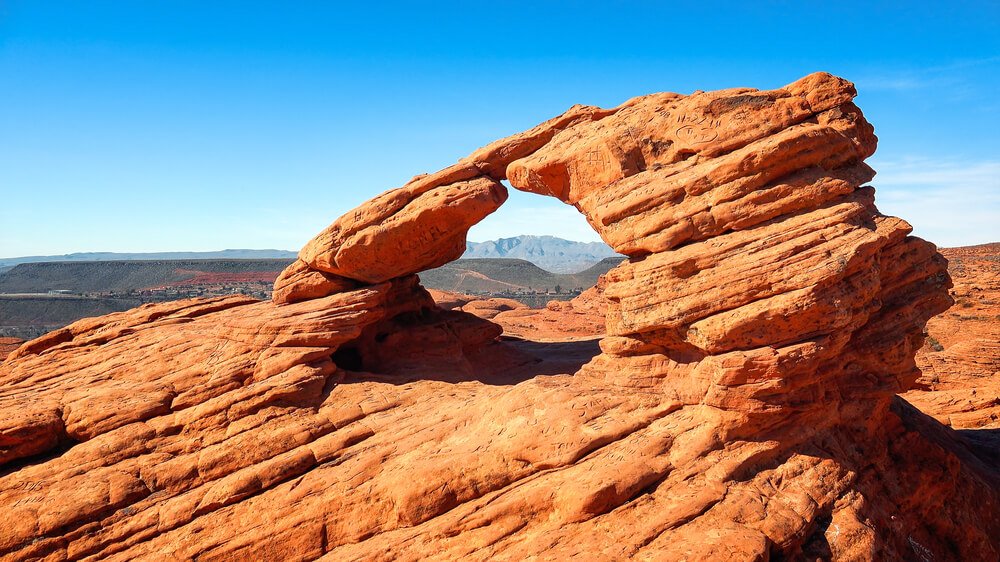 Where to Find Vacation Home Rentals in St. George, Utah
From picturesque canyons that will take your breath away to vast land for exploring, St George, Utah has plenty to offer those who visit. Located in Southern Utah, right near Zion National Park, it is an excellent getaway destination. Finding accommodations is easier than ever thanks to vacation rentals and services such as Airbnb.
What Makes St. George Charming?
Situated right above the Utah/Arizona border, this town of 83,000 residents has the perfect balance of nature and hospitality. According to their tourism website (https://www.visitstgeorge.com/), St. George is considered one of the most dynamic destinations in the Southwest. The city encompasses beautiful scenery, outdoor sports, art galleries/festivals, museums, theater, and more.
Of course, Zion National Park is a feature attraction to visit while in St. George. You can take tours on foot that are self-guided or with an organized group. If you prefer not to walk, you can bike, horseback ride, zip line, and even skydive. If you want to take a more relaxed approach to your visit, St. George has some beautiful destination spas that allow you to take in the beauty of Utah while getting the royal treatment.
Because Utah experiences all 4 seasons, it is important to consider which activities you'd like to participate in during your visit. The months of May-September are the warmest. During the depths of Summer, you will even experience temperatures in the triple digits! If you want to get bundled up, it normally snows during the months of November-March. No matter the season, there will be no shortage of things to do.
St. George is great for all ages, so bring the family along! Many of the attractions to visit are family-friendly and don't require an expensive budget, which makes for an accessible and ideal vacation town.
Are Hotels in St. George a Necessity?
When it comes to travel, staying in a standard hotel room is no longer the only form of lodging available. Having a private retreat is a way to customize your experience and vacation on your own schedule. Short-term rentals have surged in popularity over the last few years. St. George has a great selection of places that you can stay in that will make you feel right at home.
For travel planning and lodging options by area, you can find the perfect spot through Southern Utah's Best Vacation Rentals (website). This is a company local to the Southern Utah area and specializes in vacation rentals in St George. Their knowledge and user-friendly website make the process easy. You can input your desired travel dates and the number of bedrooms that you would like to request. There is also a price indicator per location, so you will not have to worry about pursuing anything that is out of your budget.
If you decide that you love St. George so much that you'd like to have a permanent vacation home, Southern Utah's Best Vacation Rentals can also assist with this. They not only provide services that allow you to find the perfect home, but they offer maintenance, help with furnishing, booking services if you would like to rent out that home yourself, and much more.
More Local Lodging Options in St. George
Another way to discover St. George is through websites, such as Airbnb and Vrbo, that offer short-term rental options. These websites are less tailored to Utah, but can still provide quality rental options for your vacation. The process is similar to that of the above, utilizing a search engine to find a place that is best suited to your needs. To help in your decision, you can view ratings and reviews for each property.
Bed and breakfasts are a charming, and somewhat nostalgic lodging option, as well. Although the privacy is a little bit limited compared to a vacation rental, you will get to experience life with locals who will provide you with a sense of hospitality. Operating more like a motel, you will get amenities in a laid-back setting with the guidance of your host. St. George has a great selection of B&Bs with character and charisma.
Searching for lodging this way has become the most efficient and effective way to plan a vacation. So before you book a room at the same standard hotel chain that you normally would, explore the world of short-term rentals, because you may be able to achieve a greater experience for the same value.
Whether you plan on staying for weeks or for months, St. George has plenty to do. You will get to experience all of Utah's beauty without the hustle and bustle of a busy, crowded city. Many travelers consider St. George to be a hidden gem because of all that it has to offer its visitors.
For the outdoor types and also those who want to get away and submit to relaxation, there is an abundance of activities available. There is also the freedom to explore and to create your own fun, one of the locals' favorite ways to experience the city.